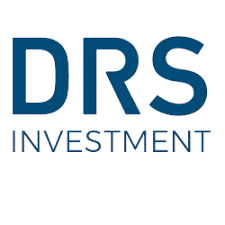 HF Private Debt supports acquisition of EPE by DRS Investment
10. Febru­ary 2020
Hanover/ Frank­furt a. Main — HF Private Debt was advi­sed by Shear­man & Ster­ling on the finan­cing of the acqui­si­tion of a majo­rity stake in Electric Paper Evalua­ti­ons­sys­teme GmbH (EPE), a leading specia­list in evalua­tion and audit soft­ware, by DRS Invest­ment.
Electric Paper Evalua­ti­ons­sys­teme GmbH, based in Lüne­burg, Germany, is a leading provi­der of soft­ware solu­ti­ons for conduc­ting surveys that are auto­ma­ti­cally crea­ted, comple­ted and evaluated.
HF Debt GmbH, based in Hano­ver, Germany, is the exclu­sive advi­sor to the HF Private Debt Fund, SCSp, which specia­li­zes in provi­ding private debt finan­cing to middle-market compa­nies. With a clear focus on the DACH region, HF Debt invests in compa­nies with a history of several years in the case of growth finan­cing, succes­sion solu­ti­ons as well as buy-outs by private equity inves­tors. www.hf-debt.de.
Advi­sors HF Debt GmbH: Shear­man & Sterling
The team inclu­ded part­ner Dr. Matthias Weis­sin­ger and asso­ciate Nils Holzg­refe (both Germany-Finance).
About Shear­man & Sterling
Shear­man & Ster­ling is an inter­na­tio­nal law firm with 23 offices in 13 coun­tries and appro­xi­mately 850 lawy­ers. In Germany, Shear­man & Ster­ling is repre­sen­ted at the Frank­furt office. The firm is one of the inter­na­tio­nal market leaders in advi­sing on complex cross-border tran­sac­tions. World­wide, Shear­man & Ster­ling prima­rily advi­ses inter­na­tio­nal corpo­ra­ti­ons and large natio­nal compa­nies, finan­cial insti­tu­ti­ons, and large mid-sized compa­nies. www.shearman.com.