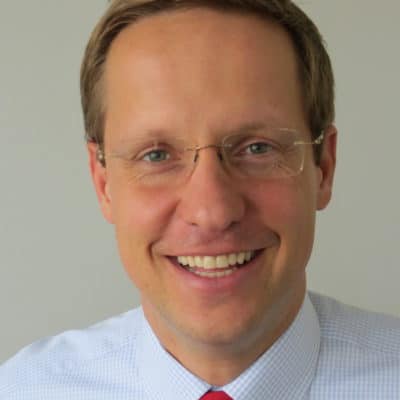 Goodwin further expands PE team with partner Florian Hirschmann
19. Janu­ary 2022
Frank­furt, Frank­fut a. M. — Global law firm Good­win has announ­ced that it is further expan­ding its private equity plat­form in Germany with the addi­tion of part­ner Florian Hirsch­mann. He will be joined by other members of his team at Good­win, inclu­ding Coun­sel Silvio McMiken.
Erik Dahl, a part­ner in Goodwin's private equity prac­tice, says, "Our private equity plat­form now includes over 110 lawy­ers across our Euro­pean offices. Florian Hirsch­mann has exten­sive expe­ri­ence in working with private equity inves­tors on both dome­stic and complex cross-border tran­sac­tions, making him the ideal addi­tion to our exis­ting team."
Hirsch­mann, who will be based in Munich, advi­ses clients prima­rily on complex, cross-border private equity, M&A and venture capi­tal tran­sac­tions as well as joint ventures. He also has exten­sive exper­tise in German-Chinese invest­ments. This exper­tise is comple­men­ted by McMi­ken, who has exten­sive tran­sac­tional and corpo­rate expe­ri­ence, with a parti­cu­lar focus on advi­sing on dome­stic or inter­na­tio­nal M&A, joint ventures, and restructurings.
"Florian is another high-profile addi­tion to our German private equity team and unders­cores our commit­ment to being a leader in the indus­tries in which our clients operate," said Dr. Stephan Kock, head of Goodwin's Frank­furt office. "We look forward to working with Florian to shape our clients' success and conti­nue to drive Goodwin's 'capi­tal meets inno­va­tion' strategy."
Hirsch­mann is the latest addi­tion to Goodwin's fast-growing Germany plat­form. In 2021, part­ner Dr. Anke Johann (Real Estate Finance), as well as part­ners Dr. Oded Schein (Tax), Dr. Jan Schin­köth (Private Equity), Dr. Markus Käpplin­ger (Corpo­rate Real Estate), and Dr. Joachim Kayser and Sebas­tian Bruch­witz (Private Invest­ment Funds) alre­ady joined the firm. This brings Goodwin's Germany team to over 40 lawy­ers since the firm's launch in Frank­furt in 2016.
Hirsch­mann has advi­sed private equity clients for more than 15 years and is widely reco­gni­zed as an indus­try leader in Germany. Most recently, he was named as a "Frequently Recom­men­ded Lawyer" for M&A and Private Equity in the JUVE Hand­book and was reco­gni­zed by both JUVE and Legal 500 as a market leader for China deals in Germany.
About Good­win Proc­ter LLP
Good­win is a global law firm head­quar­te­red in Boston with more than 1,600 attor­neys in 13 offices world­wide. Foun­ded in 1912, the firm is one of the top 50 law firms in the world and focu­ses on clients in the finan­cial, private equity, real estate, tech­no­logy and biotech industries.
In Germany, Good­win has been repre­sen­ted by an office in Frank­furt since 2016 and advi­ses Euro­pean and inter­na­tio­nal clients in cross-coun­­try and cross-juris­­dic­­tio­nal teams, in parti­cu­lar in the areas of real estate, private equity, venture capi­tal, finan­cing and tax law.
Goodwin's goal is to be among the top 30 law firms in the coming years and to actively shape the legal market. www.goodwinlaw.com.