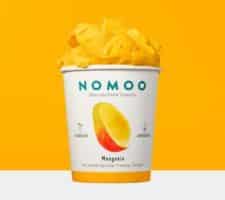 First round of financing for ice cream startup NOMOO
29. April 2019
Düssel­dorf — ARQIS advi­sed the inves­tors in the first finan­cing round of the Colo­­gne-based ice cream startup NOMOO, a brand of NRDS GmbH. A group of three venture capi­ta­lists ( Quest Solu­ti­ons GmbH, Siltho Rese­arch GmbH and AM1 Ventures GmbH) parti­ci­pa­ted in the invest­ment. Details of the finan­cing round were not disclosed.
NOMOO distri­bu­tes the first flavor­ful ice cream that is 100% plant-based. After a 600% growth of the brand in 2018, the growth is plan­ned to incre­ase further in 2019. So far, the startup has a strong presence prima­rily in NRW. NRDS GmbH intends to use the fresh capi­tal to make NOMOO known throughout Germany. At the same time, NOMOO's products will be made avail­able nati­on­wide in grocery stores, restau­rants and also through online mail order.
Advi­sor to inves­tors: ARQIS Attor­neys at Law
Dr. Mirjam Boche (lead, M&A/Venture Capi­tal), Malte Grie­pen­burg (Corpo­rate), Dr. Phil­ipp Maier (IP), Saskia Kirsch­baum (Labor Law)
About ARQIS
ARQIS is an inde­pen­dent busi­ness law firm opera­ting in Germany and Japan. The firm was foun­ded in 2006 at its current offices in Düssel­dorf, Munich and Tokyo. Around 45 profes­sio­nals advise domestic and foreign compa­nies at the highest level on the core issues of German and Japa­nese busi­ness law. The focus is on M&A, corpo­rate law, private equity, venture capi­tal, employ­ment law, private clients, intel­lec­tual property, liti­ga­tion as well as real estate law and tax law. For more infor­ma­tion, visit www.arqis.com.