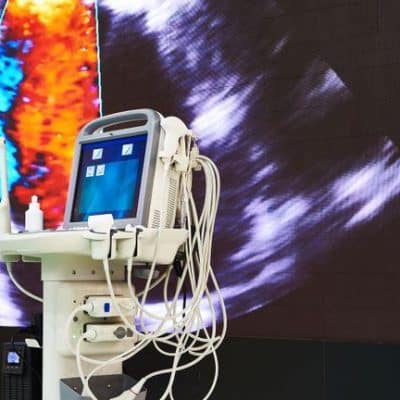 Exit: SMP advises 1717 Life Science Ventures on sale of shares to Eckert & Ziegler
18. May 2021
Berlin — SMP provi­ded legal advice to 1717 Life Science Ventures on the sale of its stake in drug deve­lo­per PENTIXAPHARM to Eckert & Zieg­ler Strah­­len- und Medi­zin­tech­nik AG. In the course of the tran­sac­tion, Eckert & Zieg­ler acqui­red a direct majo­rity stake in PENTIXAPHARM, a joint venture between Scin­to­mics GmbH and 1717 Life Science Ventures GmbH.
With a solid history of buil­ding success­ful radio­phar­maceu­ti­cal star­tups, the 1717 team has perso­nal expe­ri­ence in all key func­tions of an early-stage radio­phar­maceu­ti­cal deve­lo­p­ment company. PENTIXAPHARM is deve­lo­ping a radio­phar­maceu­ti­cal combi­na­tion product against lymphoma and a number of rela­ted tumors. Toge­ther with an inter­nal trans­fer, Eckert & Zieg­ler says it will directly hold around 83% of the shares in the Würz­­burg-based company after the closing. The manage­ment of PENTIXAPHARM, which holds the remai­ning 17% of PENTIXAPHARM shares, also recei­ved put opti­ons on the remai­ning shares as part of the share sale. More infor­ma­tion can be found here.
SMP had already advi­sed on the estab­lish­ment of the joint venture in 2019.
1717 LSV empowers scien­tists and inves­tors to trans­form early stage radio­phar­maceu­ti­cal projects into attrac­tive assets for licen­sing part­ners in industry.
About 1717 Life Science Ventures GmbH
By intro­du­cing early stage inves­tors to promi­sing new projects, 1717 LSV seeks to enable novel radio­phar­maceu­ti­cal thera­pies to traverse the early stages of manu­fac­tu­ring and clini­cal development.
We laun­ched 1717 LSV in March 2018 to trans­late scien­ti­fic results into pati­ents bene­fits by filling the opera­tio­nal and finan­cial gaps between the inven­tion of radio­phar­maceu­ti­cal subs­tan­ces and their first clini­cal trials. We are focu­sed, but not limi­ted, to onco­logy indi­ca­ti­ons to apply the full concept of Theranostics.
Advi­sor 1717 Life Science Ventures GmbH: SMP
Dr. Martin Scha­per, Partner
About SMP
SMP is a specia­list tax and commer­cial law firm opera­ting in the core areas of corpo­rate, funds, liti­ga­tion, tax and tran­sac­tions. SMP's attor­neys and tax advi­sors repre­sent a wide variety of clients. These include emer­ging tech­no­logy compa­nies and family-run medium-sized enter­pri­ses as well as corpo­ra­ti­ons and private equity/venture capi­tal funds. Since its foun­da­tion in 2017, SMP has become one of the leading addres­ses for venture capi­tal, private equity and fund struc­tu­ring in Germany. The firm and its part­ners are natio­nally and inter­na­tio­nally ranked by JUVE, Best Lawy­ers, Legal 500, Focus, and Cham­bers and Part­ners. Today, SMP employs more than 60 expe­ri­en­ced lawy­ers, tax advi­sors and tax specia­lists in three offices in Berlin, Hamburg and Colo­gne. For more infor­ma­tion: www.smp.law and www.linkedin.com/company/smp.law.