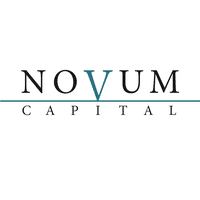 Exit: Lenbach Equity sells MMC Studios Cologne to NOVUM Capital
26. June 2019
Luxembourg/ Colo­gne / Frank­furt a. Main — Lenbach Equity Oppor­tu­nities I SCSp (LEO I), a Luxe­m­­bourg-based PE fund has sold the MMC Group in Colo­gne to NOVUM CAPITAL, Frank­furt a. M.. Lenbach Equity was advi­sed on the tran­sac­tion by Heuking Kühn Lüer Wojtek.
The sale of the MMC Group took place within the frame­work of a struc­tu­red process. In the bidding process, the invest­ment company NOVUM CAPITAL, Frank­furt am Main, prevailed.
The core company of the MMC Group is MMC Studios Köln GmbH, which offers services for natio­nal and inter­na­tio­nal TV, film and media produc­tions at its Colo­gne loca­tion. In Colo­­gne-Ossen­­dorf, MMC Studios Köln GmbH opera­tes a large number of studios for film, TV and live events and offers not only the necessary state-of-the-art space but also other services requi­red for produc­tions and live events. The sister company MMC Movies is active in the field of film co-produc­­ti­ons and provi­des special services for well-known natio­nal and inter­na­tio­nal film productions.
Heuking Kühn Lüer Wojtek had already advi­sed LEO I on the acqui­si­tion of MMC Group in 2017 and acted for all legal issues in connec­tion with the sale process, the due dili­gence of the various inte­res­ted parties and the actual sale.
About NOVUM CAPITAL
Novum Capi­tal is an inde­pen­dent and owner-mana­­ged invest­ment firm with offices in London and Frank­furt. Our part­ners have many years of private equity and mezza­nine expe­ri­ence, and have come toge­ther after care­ers in renow­ned invest­ment banks to invest in upper middle market compa­nies in Europe.
Advi­sor Lenbach Equity Oppor­tu­nities I SCSp (LEO I): Heuking Kühn Lüer Wojtek
Dr. Andreas Lenz, (Lead Part­ner, M&A),
Dr. Vera Randel (Corpo­rate Law, M&A), both Cologne
Dr. Katha­rina Pras­uhn (M&A), Hamburg,
Bastian Rieck (Corporate/M&A), Cologne
Kers­tin Deiters, LL.M. (Labor Law), Cologne