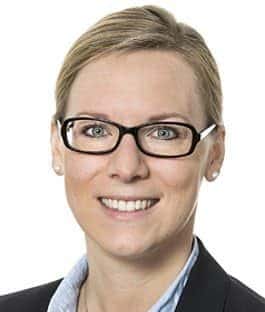 Exit for Rigeto investors: ARTUS Group acquires SI.TEQ Group
16. Octo­ber 2023
Isern­ha­gen — The ARTUS Group acqui­res the SI.TEQ Group from an inves­tor group advi­sed by Rigeto Unter­neh­mer­ka­pi­tal. In total, ARTUS BSG is thus growing by a further thir­teen loca­ti­ons and by a further 140 employees. — A Colo­­gne-based private equity team led by Dr. Pär Johans­son and Kris­tina Schnei­der provi­ded compre­hen­sive advice to the ARTUS Group on the acqui­si­tion of the SI.TEQ Group from the previous share­hol­ders, under the leader­ship of rigeto.
The SI.TEQ Group is a leading reme­dia­tion service provi­der opera­ting in Nort­hern Germany and Bava­ria and has been active in the market since 2005. The main focus of the SI.TEQ Group is the provi­sion of craft services for the resto­ra­tion of small to medium damage to resi­den­tial buildings.
ARTUS Bautro­ck­­nung- und Sanie­rungs­gruppe is one of Germany's leading resto­ra­tion service provi­ders in the field of fire, water, mold and natu­ral hazard damage as well as buil­ding drying and heating. With more than 1,400 employees at over 75 loca­ti­ons, the company offers complete solu­ti­ons for the entire refur­bish­ment process.
With the acqui­si­tion of the SI.TEQ Group, ARTUS Bautro­ck­­nung- und Sanie­rungs­gruppe is further expan­ding its site density in order to offer its custo­mers a compre­hen­sive and holi­stic service approach. In parti­cu­lar, the exper­tise of SANTEQ GmbH Scha­den­ma­nage­ment in the medium and large loss segment is expec­ted to contri­bute to the further growth of the over­all group.
The Heuking team has alre­ady been advi­sing ARTUS since 2019 and now acted for ARTUS in its second add-on acqui­si­tion since the entry of private equity inves­tor Castik.
Advi­sor to the ARTUS Group: Heuking Kühn Lüer Wojtek

Dr. Pär Johans­son, Kris­tina Schnei­der, LL.M. (Photo © Heuking), Dr. Ann-Kath­rin Jungen, (all Private Equity, Corporate/M&A); Dr. Verena Hoene, LL.M. (IP, Media & Tech­no­logy), Dr. Lutz Martin Keppe­ler (Data Privacy), Dr. Sascha Sche­wiola (Labor Law), all Cologne,
Mathis Dick, LL.M., Markus Vlasic, Dr. Peter Zimmer­mann (all Real Estate), all Düsseldorf,
Dr. Henrik Lay (Tax Law), Dr. Frede­rik Wiemer (Anti­trust Law), both Hamburg