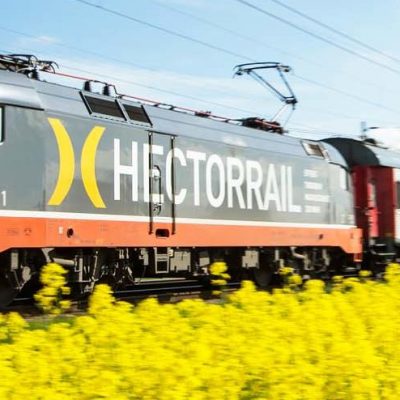 EQT Infrastructure II sells Hector Rail to Ancala Infrastructure
22. June 2020
GOF advi­ses EQT Infra­st­ruc­ture II in connec­tion with the sale of Hector Rail Group to Ancala Infrastructure
Munich, June 18, 2020 — Corpo­rate law firms Vinge and Gütt Olk Feld­haus advi­sed EQT Infra­st­ruc­ture II in connec­tion with the conclu­sion of an agree­ment to sell Hector Rail Group (photo: Hector Rail) to Ancala's Euro­pean Infra­st­ruc­ture Fund II. Vinge acted as lead coun­sel; GOF advi­sed on the German legal aspects of the transaction.
Hector Rail is the largest private rail freight opera­tor in Scan­di­na­via and has signi­fi­cant opera­ti­ons in Germany. With a fleet of over 100 loco­mo­ti­ves and 400 employees, inclu­ding about 250 drivers, the company trans­ports goods for a wide range of custo­mers. — EQT Infra­st­ruc­ture II had acqui­red Hector Rail in Novem­ber 2014.
Legal advi­sors EQT:
Vinge, Stock­holm: Daniel Rosvall, Karl Klacken­berg, Milad Kamali, Olivia Belding (all M&A), Mikael Ståhl, Axel Jans­son (both Banking/Finance), Mathilda Pers­son (Commer­cial Agree­ments) and Kristoffer Säll­fors (Regu­la­tory).
Gütt Olk Feld­haus, Munich: Dr. Tilmann Gütt (Part­ner, Banking/Finance, Lead), Thomas Becker (of Coun­sel, IP/IT/Software), Chris­to­pher Ghabel (Senior Asso­ciate, Banking/Finance), Karl Ehren­berg (Asso­ciate, M&A).
Held Jagut­tis, Colo­gne: Dr. Simeon Held, Dr. Malte Jagut­tis, Bernard Altpe­ter (all Regulatory)
About Gütt Olk Feldhaus
Gütt Olk Feld­haus is a leading inter­na­tio­nal law firm based in Munich. We provide compre­hen­sive advice on commer­cial and corpo­rate law. Our focus is on corpo­rate law, M&A, private equity and finan­cing. In these specia­list areas we also take on the litigation.