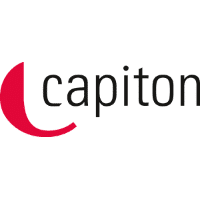 DLA Piper advises exceet Group on sale of AEMtec to Capiton
25. Septem­ber 2018
Berlin — DLA Piper advi­sed exceet Group AG on the sale of the Berlin-based micro- and optoelec­tro­nics company AEMtec GmbH to Melli­fera Neun­und­zwan­zigste Betei­li­gungs­ge­sell­schaft. The buyer is control­led by capi­ton V GmbH & Co KG, a fund of the private equity company capi­ton. The execu­tion of the agree­ment is subject to appro­val by the rele­vant anti­trust authorities.
The exceet Group is a listed invest­ment company based in Luxem­bourg that specia­li­zes in tech­no­logy compa­nies in the health­care and elec­tro­nics markets. exceet has been listed on the Frank­furt Stock Exchange (Prime Stan­dard) since July 2011.
Advi­sor to exceet Group AG: DLA Piper
The DLA Piper team led by part­ner Andreas Füch­sel (Corporate/Private Equity, Frank­furt) conti­nued to consist of the part­ners Dr. Konrad Rohde (Tax, Frank­furt) and Guido Kleve (Public Commer­cial Law, Colo­gne), the coun­sels Sebas­tian Kost (Munich), Dr. Raimund Behnes (both Tax), Semin O (Anti­trust), Robert Hofbauer (Finance, Projects & Rest­ruc­tu­ring, all Frank­furt), Dr. Thilo Streit (Public Commer­cial Law, Colo­gne), Senior Asso­cia­tes Nadine Hesser (Employ­ment, Frank­furt) and Dr. Thors­ten Ammann (IPT, Colo­gne) and Asso­cia­tes Phil­ipp Groll (Corporate/Private Equity), David Klock (Anti­trust, both Frank­furt) and Hauke Tamm­ert (Public Commer­cial Law, Cologne).