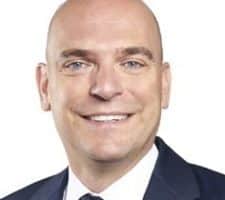 DATAGROUP SE takes over UBL Informationssysteme
Cate­gory: Deals

9. April 2019
Stuttgart/ Neu-Isen­­burg - DATAGROUP has acqui­red all shares in UBL Infor­ma­ti­ons­sys­teme GmbH. The parties have agreed not to disc­lose the purchase price. DATAGROUP was advi­sed on the tran­sac­tion by a team led by Dr. Rainer Hersch­lein and Bene­dikt Raisch of Heuking Kühn Lüer Wojtek.
With the acqui­si­tion of the specia­list in hosting and manage­ment of contai­ne­ri­zed soft­ware solu­ti­ons, DATAGROUP streng­thens its presence in the Rhine-Main region and expands its compe­ten­cies. The two UBL mana­ging direc­tors Nils Wulf and Uwe Schnei­der will conti­nue to manage the company under the new Group umbrella.
DATAGROUP SE from Pliez­hau­sen is one of the leading German IT service compa­nies. Around 2,000 employees design, imple­ment and operate IT infra­struc­tures and busi­ness appli­ca­ti­ons such as SAP.
The multi-cloud and mana­ged service provi­der UBL, based in Neu-Isen­­burg near Frankfurt/Main, deve­lops and opera­tes IT infra­struc­tures and plat­forms for larger medium-sized compa­nies. The company specia­li­zes in provi­ding indi­vi­dual services in the cloud. UBL also opera­tes two data centers with direct redun­dant connec­tion to the high-speed fiber optic network Rhein-Main.
Heuking Kühn Lüer Wojtek regu­larly advi­ses DATAGROUP SE on tran­sac­tions, most recently on the acqui­si­tion of almato GmbH.
Advi­sor to DATAGROUP SE: Heuking Kühn Lüer Wojtek
Dr. Rainer Hersch­lein, LL.M. (M&A, lead management),
Bene­dikt Raisch (M&A, lead),
Fabian G. Gaffron (Tax),
Dr. Anne de Boer, LL.M. (Capi­tal Markets Law),
Antje Münch, LL.M. (IP/IT),
Dr. Anto­nia Stein (Labor Law),
Corne­lia Schwiz­ler (Corpo­rate / M&A), all Stuttgart
DATAGROUP SE (Inhouse):
Moritz Schirmbeck