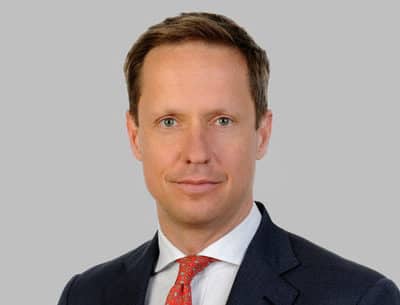 Consortium around MIG Fonds sells Siltectra to Infineon Technologies
13. Novem­ber 2018
Munich — Reed Smith has advi­sed Munich-based MIG Fonds, one of the leading VC inves­tors, as well as other share­hol­ders such as GA Asset Fund on the sale of all shares in Dres­­den-based Siltec­tra GmbH to Infi­neon Tech­no­lo­gies AG. The purchase price was appro­xi­mately EUR 124 million.
Siltec­tra GmbH is an inno­va­tive company foun­ded in 2010 in the field of deve­lo­p­ment of wafe­ring tech­no­lo­gies and rela­ted process equip­ment for the clea­vage of semi­con­duc­tor mate­ri­als. With a patent port­fo­lio of more than 50 patent fami­lies, Siltec­tra has deve­lo­ped a process that allows crystal­line mate­ri­als to be sepa­ra­ted with mini­mal mate­rial loss compa­red to stan­dard sawing tech­no­logy ("cold split tech­no­logy"). Infi­neon will use cold split tech­no­logy to split sili­con carbide (SiC) wafers, doub­ling the number of chips from one wafer.
MIG Verwal­tungs AG (MIG AG) is one of Germany's leading VC inves­tors with over EUR 1 billion in capi­tal under manage­ment. The MIG funds provide young compa­nies with the finan­cial resour­ces they need to start up and finance growth in the high-tech and life science sectors. Curr­ently, MIG AG's invest­ment port­fo­lio consists of 24 companies.
Advi­sor to MIG Fonds / consor­tium of sellers: Reed Smith
Led by Florian Hirsch­mann (photo ) and Silvio McMi­ken (Private Equity/Venture Capi­tal), Thomas Gier­ath (M&A/Tax), Tilman Siebert (Anti­trust), Dr. Alex­an­der Klett (IP) (all Munich), Dr. Anette Gaert­ner (IP, Frank­furt), Tobias Schulz and Siling Zhong-Ganga (M&A/Corporate), Vikto­ria Ritter (M&A/Tax), and Dr. Chris­toph Mikyska (IP) (all Munich).
Bardehle Pagen­berg: Prof. Dr. Peter Chro­c­ziel, Michael Kobler, Joachim Mader and Tobias Kauf­mann. Invest­ment Bank: Cowen & Company LLC (New York)
Advi­sors to Infi­neon Tech­no­lo­gies AG: Dr. Horst Meyer, Corpo­rate Legal Coun­sel, Vice Presi­dent (Lead Legal); Julia Halasz, Senior Direc­tor, Mergers & Acqui­si­ti­ons; Michael Frie­din­ger, Vice Presi­dent Infi­neon Tech­no­lo­gies AG (Finance); Gleiss Lutz (Legal, Munich and Frankfurt).
About Reed Smith
Reed Smith is one of the leading inter­na­tio­nal law firms with more than 1,700 lawy­ers in 28 offices in Europe, the United States, the Middle East and Asia.