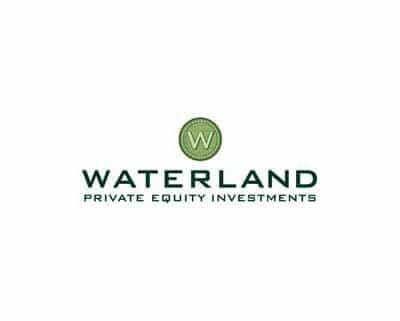 Buy & Build at Waterland Private Equity: Rehacon
9. April 2019
Gelsenkirchen/Hamburg — Barely two months after joining Reha­con, Water­land Private Equity accom­pa­nies the first acqui­si­tion as part of a long-term buy & build stra­tegy: Thera­pie­zen­trum Anita Brüche, one of the largest provi­ders of physio­the­rapy services, occup­a­tio­nal therapy and speech therapy in Hamburg, will in future be part of the Reha­con Group. The seller is foun­der and names­ake Anita Brüche. The Water­land port­fo­lio company Reha­con is thus conti­nuing its expan­sion course with the support of the inves­tor. The tran­sac­tion, the details of which have been agreed not to be disc­lo­sed, is expec­ted to be comple­ted by the end of May.
The Anita Brüche Therapy Center, which was advi­sed on the tran­sac­tion by Dr. Urba­nek Corpo­rate Finance, treats over 10,000 pati­ents annu­ally with its more than 50 employees. The acqui­si­tion streng­t­hens Rehacon's regio­nal presence in Hamburg and expands its port­fo­lio of services, for example by adding home visits to pati­ents. Reha­con is expec­ted to grow in the future by incor­po­ra­ting addi­tio­nal therapy centers, ther­eby expan­ding its posi­tion in the highly frag­men­ted physi­cal therapy market.
Reha­con, one of the leading compa­nies for physio­the­rapy services in Germany, opera­tes more than 100 therapy centers nati­on­wide, making it one of the largest provi­ders in the Euro­pean market. With more than 600 employees, most of whom treat their pati­ents on site in the therapy centers, the Group most recently gene­ra­ted annual sales of around 36 million euros.
Anita Brüche, foun­der of the therapy center of the same name, says: "With the Reha­con Group, we have now also found the best part­ner for the conti­nua­tion of my company for the pati­ents and the employees. We will conti­nue to stand for the highest quality of treat­ment in physio­the­rapy, occup­a­tio­nal therapy and speech therapy in Hamburg."
Michael Reeder, foun­der and mana­ging direc­tor of Reha­con, is parti­cu­larly plea­sed about the addi­tio­nal attrac­ti­ve­ness of the entire group as an employer: "With the now strong presence in Hamburg and the trai­ning and further educa­tion academy estab­lis­hed there, we can now offer our thera­pists anot­her exci­ting location."
Dr. Cars­ten Rahlfs, Mana­ging Part­ner at Water­land: "The Anita Brüche Therapy Center is a perfect fit for Reha­con and thus for our joint expan­sion stra­tegy: the high trai­ning stan­dard of the employees, digi­ti­zed proces­ses in the prac­tice and the asso­cia­ted very high employee satis­fac­tion are an ideal match for Rehacon."
Water­land Private Equity has exten­sive expe­ri­ence in the health­care market. For example, the current port­fo­lio of compa­nies inclu­des MEDIAN, the leading private provi­der in Germany with more than 120 reha­bi­li­ta­tion clinics, the ATOS clinic group, which specia­li­zes in ortho­pe­dics, and the care service provi­der Schö­nes Leben. Water­land also has a signi­fi­cant stake in Hanse­fit, a leading network asso­cia­tion for company sports and health services with more than 1,400 affi­lia­ted fitness studios.
About Water­land
Water­land is an inde­pen­dent private equity invest­ment firm that helps compa­nies realize their growth plans. With substan­tial finan­cial support and indus­try exper­tise, Water­land enab­les its port­fo­lio compa­nies to achieve acce­le­ra­ted growth both orga­ni­cally and through acqui­si­ti­ons. Water­land has offices in the Nether­lands (Bussum), Belgium (Antwerp), Germany (Hamburg, Munich), Poland (Warsaw), the UK (Manches­ter), Denmark (Copen­ha­gen) and Switz­er­land (Zurich). Curr­ently, six billion euros in equity funds are under management.
Water­land has consist­ently outper­for­med its invest­ments since its foun­ding in 1999 and has regu­larly ranked among the top three leading private equity firms world­wide in past HEC/Dow Jones Private Equity Perfor­mance Rankings.