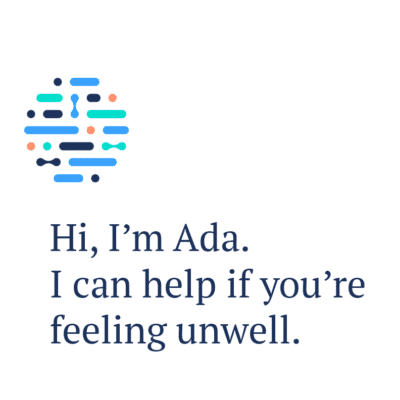 Bird & Bird advises Vitruvian Partners on acquisition of stake in ADA Health
Cate­gory: Venture Capital

9. April 2019
Frank­furt am Main — Bird & Bird LLP has advi­sed Euro­pean private equity firm Vitru­vian Part­ners on its invest­ment in AI-powered health­care plat­form ADA Health.
Vitru­vian is an inde­pen­dent invest­ment fund head­quar­te­red in London that invests in Euro­pean compa­nies with high growth poten­tial, prima­rily through a focus on tech­no­logy and digi­­ta­­li­za­­tion-based busi­ness models. ADA Health, Europe's "Hottest Health Start-up 2018," offers the world's leading health app, "Ada," which iden­ti­fies appro­priate next steps for poten­tial proper medi­cal treat­ment for users, as well as B2B users such as health insu­r­ers and health­care provi­ders. The ADA app is AI-powered; it has been available for down­load world­wide since 2016 and has so far ranked first in the medi­cal app space in over 130 countries.
Vitru­vian has inves­ted in ADA Health through a Series B Growth Finan­cing to provide addi­tio­nal growth capi­tal to the company, along with its foun­ding share­hol­ders and exis­ting inves­tors, inclu­ding through a capi­tal raise. This is inten­ded not only to further expand ADA Health's exis­ting market posi­tion in Germany, but also to enable further roll-out internationally.
The tran­sac­tion has alre­ady been comple­ted. The parties have agreed not to disc­lose the size of the growth investment.
Vitru­vian Part­ners was advi­sed by the follo­wing Bird & Bird attor­neys: Part­ner Dr. Hans Peter Leube, LL.M., Lead, and Asso­cia­tes Mari­anne Nawroth, Dr. Ann-Kris­­tin Asmuß (all Corporate/M&A, Frank­furt) and Inga Kerner (Corporate/M&A, Munich), Part­ner Dr. Fabian Niemann and Asso­ciate Dr. Nils Lölfing (both IT and Data Protec­tion, Düssel­dorf), Coun­sel Lea Mackert, LL.M. and Asso­ciate Dr. Juliane Kliesch (both IT and Commer­cial, Düssel­dorf), Part­ner Dr. Alex­an­der Csaki and Coun­sel Chris­tian Linden­thal, LL.M. (both Health­care Regu­la­tion, Munich), Part­ner Dr. Barbara Geck (Labor Law, Frank­furt) and Asso­ciate Florian Keßenich (Labor Law, Hamburg).
End
Back­ground
This advice demons­tra­tes once again that Bird & Bird's parti­cu­lar expe­ri­ence in the tech­no­logy sector is meeting with strong and growing demand in the legal market, and incre­asingly so in private equity advice. This is because the firm is excep­tio­nally well posi­tio­ned, parti­cu­larly in this area, when it comes to advi­sing on invest­ments in compa­nies where data and data protec­tion, regu­la­tion and digi­ta­liza­tion issues play a major role and which ther­eby achieve a signi­fi­cant inno­va­tion boost for the respec­tive indus­try. Peter Leube has alre­ady advi­sed Vitru­vian on seve­ral tran­sac­tions and refi­nan­cings in the health and health­care sector, among others, such as the part­ner­ship with the doctari group.
For press inqui­ries, please contact:
Carola Rehs, Head of Marke­ting and Busi­ness Deve­lo­p­ment Germany
T: +49 (0)211 2005 6243, Email: carola.rehs@twobirds.com
Notes for the editor
Bird & Bird is an inter­na­tio­nal law firm that advi­ses in parti­cu­lar compa­nies and insti­tu­ti­ons that are shaping and being chan­ged by new tech­no­lo­gies and digi­ta­liza­tion. We combine world-class legal exper­tise with deep indus­try know­ledge and a refres­hin­gly crea­tive mind­set to help clients achieve their busi­ness goals. We have over 1,300 lawy­ers in 29 offices in Europe, the Middle East, Asia Paci­fic and North America, and main­tain close rela­ti­onships with law firms in other parts of the world. To learn more about us, visit www.twobirds.com.