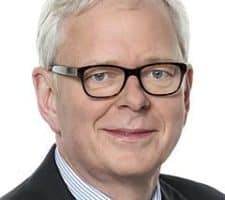 ATH Altonaer-Technologie-Holding acquires Coatema Coating Machinery
4. Septem­ber 2018
Hamburg — With the support of Heuking Kühn Lüer Wojtek 's M&A team, Hamburg-based ATH Alto­­naer-Tech­­no­­lo­­gie-Holding GmbH — owner of KROENERT GmbH & Co KG — acqui­red all shares in Coatema Coating Machi­nery GmbH, based in Dorma­gen. The parties have agreed not to disc­lose the purchase price.
KROENERT and Coatema are machine and plant manu­fac­tu­r­ers in the coating and conver­ting indus­try and global leaders in their respec­tive market segments. The merger of the compa­nies under ATH crea­tes an alli­ance with a broad product port­fo­lio for coating appli­ca­ti­ons and high inno­va­tive strength.
Both compa­nies and brands will remain inde­pen­dent and conti­nue to operate from their respec­tive loca­ti­ons. Thus, the previous mana­ging part­ners Dr. Andreas Giess­mann and Detlef Dieke will also conti­nue to act as mana­ging direc­tors of Coatema.
Dr. Tarik Vardag, Mana­ging Direc­tor of ATH and KROENERT, empha­si­zes: "As a leading manu­fac­tu­rer of custo­mi­zed coating and lami­na­ting systems, the merger will enable us to further expand our inter­na­tio­nal market posi­tion and, above all, set new tech­no­lo­gi­cal stan­dards. We are convin­ced by Coatema's product range and inno­va­tive strength, which are supported in parti­cu­lar by the close networ­king with rese­arch and deve­lo­p­ment faci­li­ties. KROENERT and Coatema comple­ment each other ideally and I am very plea­sed about the future cooperation."
Under the umbrella of ATH Alto­­naer-Tech­­no­­lo­­gie-Holding GmbH, the compa­nies KROENERT, DRYTEC and ZAE provide inno­va­tive tech­no­lo­gies, effi­ci­ent machi­nes and drive systems for custo­mers world­wide. ATH is head­quar­te­red in Hamburg and employs a total of around 390 people.
The consul­tancy was carried out in coope­ra­tion with ECOVIS Hansea­ti­sche Mittel­stands Treu­hand GmbH (WP/StB Dr. Hans-Werner Kort­mann and WP/StB Astrid Busch).
Advi­sor ATH: Heuking Kühn Lüer Wojtek
Dr. Stefan Duhn­krack, Photo (Lead Part­ner / M&A),
Dr. Hans Henning Hoff (Corpo­rate, Real Estate),
Dr. Stefan Brett­hauer (Commer­cial),
Dr. Chris­tina Etzel (Public Law),
Dr. Johan-Michel Menke, LL.M. (labor law), all Hamburg
Dr. Anton Horn (IP), Düsseldorf