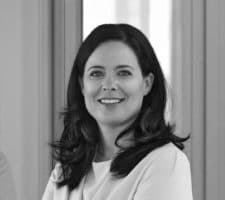 ARQIS appoints Dr. Andrea Panzer-Heemeier as Managing Partner
26. April 2018
Düssel­dorf — The part­ners' meeting of ARQIS has unani­mously appoin­ted Dr. Andrea Panzer-Heemeier (photo) as Mana­ging Part­ner of the firm. The 45-year-old equity part­ner will assume the role for four years and retroac­tively to the start of the fiscal year on Janu­ary 1, 2018. The posi­tion was newly intro­du­ced in the firm.
"Since its foun­da­tion twelve years ago, ARQIS has grown from a handful of employees to around 45 lawy­ers at three loca­ti­ons, and in the process has estab­lished an excel­lent market posi­tion," explains Dr. Andrea Panzer-Heemeier. "I look forward to driving further growth as well as stra­te­gic firm projects in the coming years as Mana­ging Part­ner of the firm."
ARQIS plans to recruit addi­tio­nal late­ral hires, parti­cu­larly for the M&A area. In addi­tion, a Chief Opera­tion Offi­cer (COO) will be appoin­ted in the near future as a link between the Mana­ging Part­ner and the Busi­ness Services depart­ment, which has been conti­nuously expan­ded in recent years. Decis­­ion-making chan­nels are stream­li­ned over­all and manage­ment is effec­tively supported in the long term.
Dr. Andrea Panzer-Heemeier is one of the part­ners who foun­ded ARQIS. Prior to her recent appoint­ment, the employ­ment lawyer had served as the firm's part­ner in charge of human resour­ces for many years. She will conti­nue to advise and lead the 12-person employ­ment law team.
About ARQIS
ARQIS is an inde­pen­dent busi­ness law firm opera­ting in Germany and Japan. The firm was foun­ded in 2006 at its current offices in Düssel­dorf, Munich and Tokyo. Around 45 profes­sio­nals advise dome­stic and foreign compa­nies at the highest level on the core issues of German and Japa­nese busi­ness law. The focus is on M&A, corpo­rate law, private equity, venture capi­tal, employ­ment law, private clients as well as intellec­tual property and litigation.