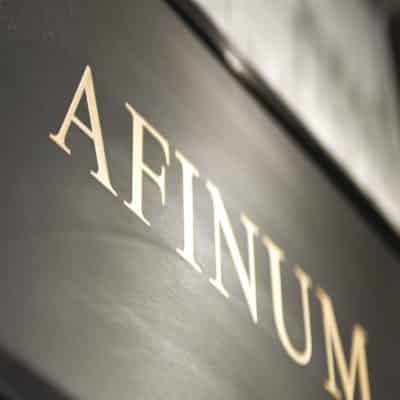 AFIMUM acquires majority stake in LED lamp manufacturer Ledlenser
17. Decem­ber 2018
Solingen/ Munich — AFINUM Achte Betei­li­gungs­ge­sell­schaft mbH & Co. KG, advi­sed by Munich-based AFINUM Manage­ment GmbH, acqui­res as lead inves­tor and majo­rity share­hol­der toge­ther with INVISION and the manage­ment team Ledlen­ser GmbH & Co. KG ("Ledlen­ser") from Leather­man Tool Group, Inc. ("Leather­man"). The parties have agreed not to disc­lose the volume of the transaction.
Head­quar­te­red in Solin­gen, Germany, with produc­tion faci­li­ties in Yanjiang, China, Ledlen­ser (www.ledlenser.com) is one of the worl­d's leading manu­fac­tu­r­ers of high-quality LED flash­lights and head­lamps for profes­sio­nal, outdoor and ever­y­day appli­ca­ti­ons. The company was foun­ded in 1994 and is conside­red the inven­tor of the LED flash­light. The products are charac­te­ri­zed by a high degree of inno­va­tion, by outstan­ding quality and by an appe­al­ing design. The company secu­res its compre­hen­sive know-how with a strong rese­arch and deve­lo­p­ment depart­ment and more than 100 patents. End custo­mers include indus­trial compa­nies, public orga­niza­ti­ons — such as police or fire depart­ments — and outdoor enthu­si­asts. The company holds a strong market posi­tion in nume­rous count­ries in Europe and Asia.
Toge­ther with the manage­ment team, AFINUM and INVISION plan to push ahead with inter­na­tio­na­liza­tion in the coming years. Like­wise, conti­nuous product inno­va­tions are inten­ded to win addi­tio­nal custo­mers in the various end markets. The invest­ment in Ledlen­ser repres­ents the fourth plat­form invest­ment of AFINUM Achte Betei­li­gungs­ge­sell­schaft mbH & Co KG. AFINUM is an inde­pen­dent mana­ge­­ment-owned invest­ment company with offices in Munich, Zurich, Vienna and Hong Kong, specia­li­zing in invest­ments in successful medium-sized compa­nies in German-spea­king Europe.
Advi­sor to seller Kloft Leather­man: Taylor Wessing
Inter­na­tio­nal law firm Taylor Wessing, led by Hamburg-based part­ner Bern­hard Kloft, provi­ded legal advice to Leather­man on the sale as part of a struc­tu­red bidding process.