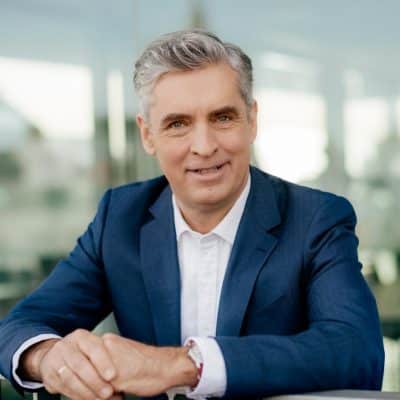 Pathlock and Vertica Capital Partners acquire akquinet enterprise solutions
23. June 2022
Munich/ Hamburg — US inves­tor Vertica Capi­tal Part­ners has acqui­red Hamburg-based IT specia­list akqui­net enter­prise solu­ti­ons ("aqui­net") through its port­fo­lio company Path­lock. In this tran­sac­tion, Vertica Capi­tal Part­ners and Path­lock were advi­sed by POELLATH.
Akqui­net, a leading provi­der of SAP Cyber Secu­rity & Access Gover­nance soft­ware, offers all-round protec­tion for clas­sic SAP systems as well as S/4HANA systems with SAST SOLUTIONS consul­ting experts and mana­ged services. SAST Suite is a holistic soft­ware solu­tion for real-time moni­to­ring of SAP systems, provi­ding protec­tion against compli­ance viola­ti­ons, data loss, and cyber­se­cu­rity attacks. SAST SOLUTIONS addres­ses natio­nal medium-sized custo­mers as well as inter­na­tio­nal blue-chip custo­mers in a variety of indus­tries. Following the acqui­si­tion, akqui­net will become part of an inter­na­tio­nal alli­ance of seven leading provi­ders of cross appli­ca­tion access gover­nance and appli­ca­tion secu­rity solu­ti­ons under the name Pathlock.
Path­lock is an IT service provi­der that auto­ma­tes the enfor­ce­ment of access, process or IT gene­ral controls for over 140 busi­ness appli­ca­ti­ons. Path­lock enab­les orga­niz­a­ti­ons to manage all aspects of access gover­nance on a single plat­form, inclu­ding user provi­sio­ning and temporary eleva­tion, ongo­ing user access audits, inter­nal control testing, conti­nuous control moni­to­ring, and audit prepa­ra­tion and reporting.
New York-based Vertica Capi­tal Part­ners is a growth-orien­­ted private equity inves­tor with over $200 million in capi­tal from leading soft­ware entre­pre­neurs, foun­da­ti­ons and finan­cial institutions.
Advi­sor Path­lock and US inves­tor Vertica Capi­tal Part­ners: POELLATH
Phil­ipp von Braun­schweig (photo), LL.M. (Ford­ham) (Part­ner, Lead Part­ner, M&A/Private Equity, Munich)
Dr. Nico Fischer (Part­ner, Tax Law, Munich)
Daniel Wied­mann, LL.M. (NYU) (Asso­cia­ted Part­ner, Invest­ment Control Law, Frankfurt)
Andrea Strei­fen­e­der (Senior Asso­ciate, Co-Lead, M&A/Private Equity, Munich)
Chris­tine Funk, LL.M. (Senior Asso­ciate, M&A/Private Equity, Legal Due Dili­gence, Frankfurt)
Dr. Matthias Meier (Asso­ciate, M&A/Private Equity, Legal Due Dili­gence, Munich)